Please take a look at who we work with, then email or call to arrange the perfect
​Catechetical Artistry Event!
Click Here
to send Kurt and email with your request!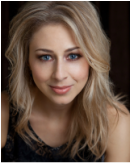 Ultimately, the most endearing aspect of Jaime Thietten (pronounced Teet'n) is not so much about what she's accomplished or her powerful soaring vocal abilities, but more about her heart and soul, her exuberant love of life and her passion for the world around her.
During her career, now spanning over 14 years, Jaime has established an international touring base from New Zealand to Canada and throughout the United States. She has recorded a total of 5 albums as well as a powerful Music Video/DVD and CD package. Her strong faith has carried her through the highs of having a #2 radio single for her cover of Celine Dion's "Because You Loved Me" and the lows of slower times between recordings and concerts. Through it all, Jaime has held to her message: "God's love never fails us and because of that there is hope."

---


​Chuck & Alicia Brock

A Voice In and For the Catholic Faith
( Discipleship; Sharing the Full Truth of the Catholic Faith )
Inspired by the solid Traditions of the Faith, their music is steeped in the lyric of Tradition with new, vibrant, heart touching melodies.

​We are so excited to introduce you to The Brocks! Chuck & Alicia share the Beautiful teachings of the Catholic faith in an awesome way. They craft the lyric of the beautiful hymns that have stood the test of time together with new melodies that allow the heart to attach in a very profound way.

They will be headed into the studio March 11th, 2017 to complete a new record that shares the beautiful lyric with their updated and gorgeous melodies.




Maureen Still

What a joy and a blessing that Maureen has joined us here at Carrick Ministries. Her earthy, soulful voice and the heartfelt lyric of her songs are written to bring the listener closer to a daily walk with Christ. She has a unique gift of engaging Catholics and Protestants alike to look at what it means to live a Christian life. Her songs are written from the experience of Life. A Wife, A Mother and an artist she has so much to draw from. After 20 years of touring with a FULL group, she is now called to more of a solo and personal presentation for those lucky enough to bring her to your church.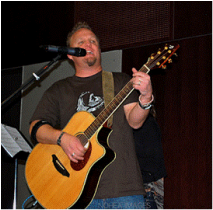 Doug works with youth and young adult groups in Phoenix, Arizona, and the Right to Life movement. The movement is very close to his heart as he was adopted when he was a few months old.

Doug has a unique message of love. He witnesses to the power of God's love and sacrifice, as he tells his story from being adopted as an infant, to his conversion and dedication as a man of God.

As a Catholic, a Husband & Father, a Recording Artist and a gifted speaker Doug brings the message of the faith alive as he shares through his witness and music The Truth.
---
Michael James Mette

​Michael James Mette is a Catholic performing artist who blends music, technology, and testimony. He has spent much of the past 3 years touring the country with his wife and six young children. Together, they have visited 44 states and shared their ministry with countless parishes on their journey. His music is passionate like a Friday night and reverent like a Sunday morning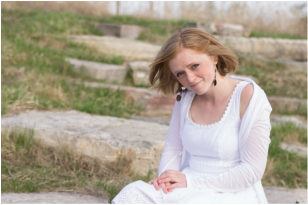 Liz Christian


The best way to describe the music and ministry of Liz is to use the name "Christian Folk Artist" ~ Music & Songs of Real Life

Liz has a unique gift of sharing the passion of her lived experiences as a Christian woman, raised in the Catholic faith and written down in the songs that give us a deeper look at how Christ is at work in each 'moment' of her life. She travels to you from Grand Rapids, Michigan.
---
Leighton Drake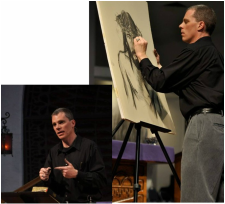 Motivational & Inspirational Speaker / Artist
Founder of: Drawn to Life Ministries
Leighton Drake of Drawn to Life Ministries is a lay evangelizer and dynamic motivational speaker, bringing the Gospel message of God's love to people of all ages through his ministry of word and art. He has extensive ministry experience working with families, children, youth, incarcerated young men, and adults.
---
Fr. Mike Joly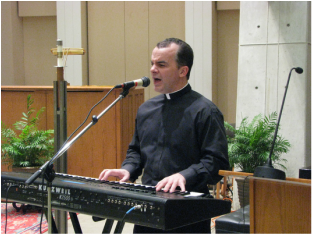 Becoming Blind at the age of 6, opened his heart and his mind to the presence of Christ in a very intimate way. Seeing with his heart, the call of God, he answers Yes with his life. He is a priest so he has already given his life to the people of God, but through his music and witness he somehow manages to give even more! He is an incredible servant heart with a passion and talent that goes past anything you may have experienced so far.
Fr. Mike has worked in parish ministry, college and high school campus ministry, served as retreat director for a large retreat center, and he conducts parish missions, rallies, concerts, and offers presentations on a variety of topics, both in Church settings as well as in secular venues when asked to bring his insights. His music is youthful with an edge, but deeply spiritual and touches hearts of all ages!
---