Events for: Parish / Diocesan / Conference
Parish Missions / Retreats / & Concerts

Julie has a beautiful, relevant & powerful ministry to bring to parishes, conferences, retreats...
Parish * Women * Men * Family * Catholic * Marriage * Sacrament * Life
Nationally & Internationally known for her music and speaking engagements, she brings with her 19+ years of ministry and a life of experience that most will relate to. She shares real life lived through joys & sorrows, victories & defeats, and all by the grace and mercy of Christ, found in the Catholic Faith. As always witness, music and the teachings of the faith are woven together and presented in way that will most assuredly touch and transform. Julie and her ministry are endorsed by Bishop Thomas Olmsted of the Diocese of Phoenix as well as Bishop Neal J. Buckon of the Archdiocese for the U.S. Military Services. An additional gift that Julie brings to all conferences is her music to be used even for your other presenters & if desired for the Liturgical celebrations throughout the single day or multiple day conference. ~ Singing Keynote ~


Please feel free to open up the sample event agreements. We have samples here for both the regular fly out solo parish events as well as our ground tour agreements.

We will of course email you the agreement signed by the artist for your specific event. These sample agreements are available to show just how simple the event is to host and how easy we are to work with here at Carrick Ministries. Please call with any questions.
​(888) 880-6874

Below are event details, Bishop endorsement letters and video clips of various event titles.

Event Details, Costs & Options / Single Venues & Regional Tours

When Julie goes to a 'region' or 'state' in the U.S. she will typically do a number of events to make the most of the travel costs and bodily wear and tear. The airline tickets, the rental car, ground expenses, etc. are shared between a number of churches to make it affordable for each one. ~ This is much like a regular ground tour. The average cost is $395 per parish (which includes lodging & meals since Julie travels via motorcoach for the ground tours. You then have a choice of the standard event Fee or a Free Will Offering Event. (Since Carrick Ministries is a 501 C3 this works really well for us as well as your parish.) We will provide a wonderful event, all the promotional materials including bulletin artwork jpeg, Posters, Catholic Radio PSA's etc. Look at the Calendar Link to see how to include your event as a Regional Tour stop. The only thing we need at the parish is a level place to park the 40' coach with a minimum 20 amp outlet to plug the electric into. ( This is a standard electrical outlet on the outside of the building.)

---
Option 1. An Honorarium Paid Event: Carrick Ministries concert/event fee + travel expenses (round trip airfare + ground transportation) + hotel lodging + meals. The Stipend amount is below.

Option 2. Free Will Offering Event. For this to work with your church you pay for airline ticket(s), ground transportation, Lodging, meals and a $150.00 management fee. During the event a Free Will Offering will be accepted by Carrick Ministries presenters. (We provide a tax deductible receipt right in the pew.)
We will supply you with the promotional materials to help ensure a good crowd.

Most importantly do not let financial concerns prevent you from scheduling an event for your church!
If there is a financial issue please ask your Representative about additional options &/or discounted amounts.

Stipend Amount & Event Requirements (A+B+C)

A. Stipend Amounts

1. Standard 1 Day Solo Artist Event Fee: $1500: Julie Carrick / Leighton Drake / Chuck & Alicia Brock
Jaime Thietten / Fr. Mike Joly
Fee $950 Doug Slater / Liz Christian

2. Parish Mission / Conference (2-3 days): $2450. - $3250.

3. For any of the artists with their full band please call for quote & details.

B. Use of sound system & for Julie, Brocks, Liz, Doug & Fr. Mike: an acoustic piano (an 88 key keyboard will work).

C. Travel, Lodging & Meals: To Be Determined per concert, but normally round-trip airline ticket from: Phoenix AZ for Julie or Doug, Indianapolis for Leighton, Twin Falls, ID for Jaime &/or Pete, Grand Rapids, MI for Liz, Quad City Airport Iowa for Chuck & Alicia ~ hotel (or parish facilities, Retreat House, etc.) for the night of arrival & event night(s) ground transportation and meals. (Meals can be provided or the $28 per diem paid with the event deposit or receipts will be turned in for reimbursement.


| | |
| --- | --- |
| | "I Take You At Your Word" ~ With music from a brand new project completely focused in the Eucharist, this project shares my heart more than any other project I have done. To be so loved by our God and Savior that He would come to each of in the Catholic Faith so intimately in the Sacred Eucharist, Body, Blood, Soul and Divinity, our Living Christ, becoming one with us!. This is beyond words. The faith that He founded and that which He has sustained over these millennium continuing to be with us not only in word, but physically coming to us as we enter into the Paschal Mystery at Mass or simply spending time with Him in Eucharistic Adoration. Mother Mary taught us by her life's example to Take Him At His Word. Join me for this event of music and true life stories of grace, sustained, healed and cared for by His presence in the Holy Eucharist. |
| | |
| --- | --- |
| | Intentional Disciples; Mary, the Apostles & Us ~ This powerful and engaging presentation invites us to say Yes to living as Disciples of Jesus. Mary being the perfect example. The first 12 show us that no matter who we are, we are all invited to a life with Christ. Then finally, HOW we are all able to give a full 'yes' and by the grace of the Sacraments live in the grace they afford us. Available as a 1, 2 or 3 day event! |
Living Our Catholic Creed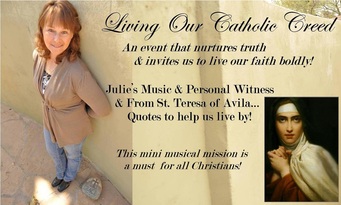 Whether you choose a 1 Day event (90 minutes) or a 2 Day Parish Mission (75 Minutes each day), this is a MUST have for your congregation. As Julie opens up the Creed to us and shares how we are all called to live it in each moment of our life, hearts are touched! Music is included along with powerful personal witness. Some marvelous insights from St. Teresa of Avila round out this presentation.
---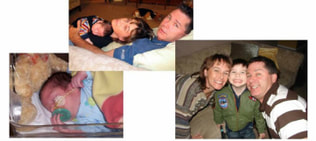 Life ~ Grace Revealed ~ True Joy
This Pro-Life Witness shares the heart of a Mother and Grandmother (Nona). The true reality of the journey through Rape, A Child being conceived and the family who Loves this newest member from day 1.....
---
In The Waiting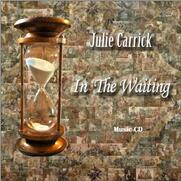 Appropriate for a parish wide gathering. With music from Julie's latest album focused on healing. The Witness & Sharing's that are interspersed in this event are especially meaningful to those 'touched' by cancer, other serious life situations, for family members and care-givers.
Eucharist, Healing & Abandonment is the theme.
1. Concert / Mini Musical Mission Event
2. Concert with anointing of the Sick
3. Full Retreat Day (Please ask for Julie to discuss the details of this option.
---
The Correlation of Marriage and the Eucharist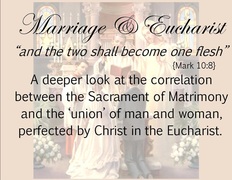 Event Note: An event to strengthen those involved in the Sacrament of Matrimony. ~ Married Couples, Marriage Preparation Staff and Faith Formation Staff. The Teachings & Witness that are interspersed in this event are especially meaningful in a most unique way. Eucharist & Marriage.
75 Minute Presentation ~ Marriage & Eucharist "True Union"
Expanded Version has 3 / 45 Minutes Sessions
The Marriage Sacrament / Eucharist & The Correlation to Marriage
Living in the World but not Of the World
As a solo event with Julie or combined with her husband Kurt.
---
Living The Mass
We are called to live the Mass, so this is THE PERFECT event for all Catholic churches. A beautiful way to invite all to embrace The Mass now and always. This event beautifully describes the Holy Mass using Music, Scripture and personal witness.
1. "Concert" – Mini Musical Mission
2. 2 or 3 Day Parish Mission
With Scripture & Music this event is tailored to each Liturgical Season!
---
Julie Carrick brings "Living Our Catholic Creed" to the masses....
By: Ambria Hammel ~ The Catholic Sun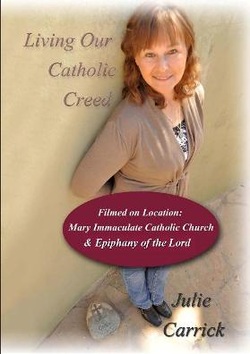 Julie Carrick will present her newest musical and testimony venture, "Living Our Catholic Creed," Oct. 22 at St. Bernadette Parish in Scottsdale. Julie wrote it in response to today's culture and its attacks on marriage and human life. She said both are part of a broader problem: Catholics are not living the faith as boldly as they could.

"It's a matter of taking the creed and looking at how God is revealed as Creator and Savior," Julie Carrick said. "If we are to live our creed, then we have to know Him, love Him and serve Him with our lives." Knowing the Lord can increase greatly through Eucharistic adoration, Carrick said. She devoted one of three new songs on the catechetical concert DVD/CD to the topic. Carrick didn't think her desire for Eucharistic adoration could get any stronger, but it did. She said it helps her to become a stronger wife, mother and artist. Both Kurt and Julie Carrick notice when a morning slips by without prayer. "It feels like somebody has turned up the heat," Julie said of living a life committed to the Creed. And that's what she's trying to facilitate for those they encounter on tour. Their travels took them to Roswell, NM, Texas, Louisiana, Nashville, the Midwest, Michigan and more. "I'm trying to pull people out of the gray. The gray is so comfortable," Julie said. "We have to start seeing what is black and white."

Julie weaves her music, personal witness and the wisdom of St. Theresa of Avilato challenge and convert hearts, particularly on the issues of marriage, life and religious liberty. She said it's "that emotional tool" of the Holy Spirit that opens and softens the heart. "We all know these truths. We all know these teachings, but to get it from our head to our heart, music has a powerful way of making that connection," Julie said. She has seen people enter the church, hotel or retreat center with crossed arms that physically open up long before the end. Julie has seen grown men cry in response to the personal catechesis and had people tell her they need to register to vote or get involved with adult formation so they can learn more Church teaching. "There's basically an accountability that everyone needs to take a look at, beginning with the person in the mirror," Julie said. If people were truly standing for marriage, the divorce rate wouldn't be so high, she said. If people truly stood for life, then abortionists wouldn't have customers even if it were still legal. If Catholics voted with a well-formed conscience, then people in some elected offices would change. "I have seen a grace surrounding our priests. It's almost like they need someone to come in and affirm what they've been doing," Julie said, referring to their talks on religious liberty.
The Carricks remind crowds that threats to religious liberty are not new. Kurt's grandfather was killed in a concentration camp because he was Czechoslovakian and married a German. Kurt's mother lived through a death march.

Some of the catechesis is a wake up call to those in the seats, Julie said. For others, it's a reminder to hold family members and others in their inner circle accountable.
---